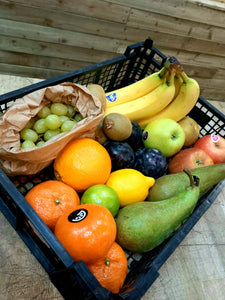 Fruit Box will contain:
Grapes, Bananas, Plums, Pears, Mixed Apples, Satsumas, Large Orange, Lemon, Lime, Kiwis.
Fruit and Veg boxes will be subject to change depending on the season and quality of Veg.  If there is anything you don't like or would like to swap just drop us a message at info@refill-it.net.