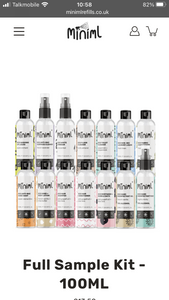 Are you not sure about the cleaning range we have in store?
Not sure about moving to an eco brand from your regular product?
Why not just order a sample of each product then to try out?
All eco freindly, not tested on animals, vegan, closed loop system and water is from the North Yorkshire Moors.
check them out at www.minimlrefills.co.uk