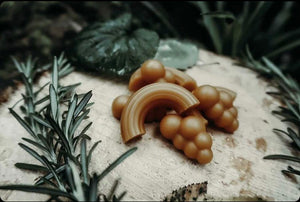 AFTER THE RAIN
"I want to know have you ever seen the rain, comin' down on a sunny day?"

- Creedence Clearwater Revival
The storm has been and gone and there is a stillness in the air. Everything looks alive again, fresh and rich in countless shades of green.
After The Rain is a blend of energising eucalyptus to revive tired minds, pine needle to cleanse your surroundings and rosemary and cedarwood to bring the great outdoors, in.
Please Note: These wax melts come in sets of 8.