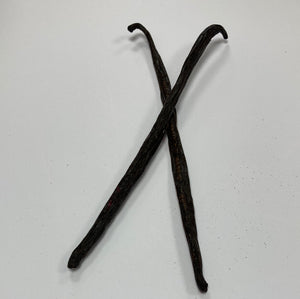 Vanilla is a flavour derived from orchids of the genus Vanilla, primarily from the Mexican species, flat-leaves vanilla. the word vanilla, derived from the diminutive of the Spanish word vania ( vania itself meaning sheath or pod), translates simply as "little pod".
sun- dried and partially separated from extraneous matter, at origin; sieved, passed over magnets, quality controlled and packed FGS Ingredients Ltd.
Ingredients:
100% Vanilla
These will be packaged in a paper bag and sealed for delivery.