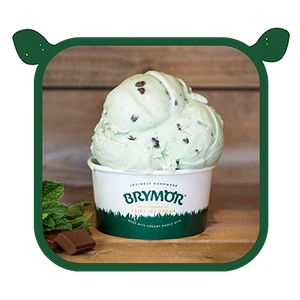 The heady scent of mint blends so naturally with delicate nuggets of dark chocolate and Brymor's fresh high butter fat content milk and cream to give a crisp fresh taste and vibrant mint colour. One of their top five bestsellers.
Available in 1 ltr tubs or to the nearest 100g.
Allergens:
Milk, may contain nuts, gluten, eggs and soya.