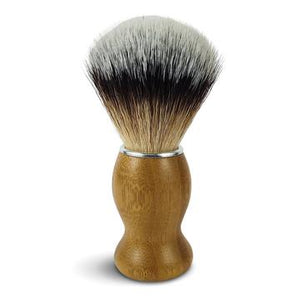 New improved Bamboo handle and softer bristles! 
After listing to feedback we have worked hard to bring a much better feeling high quality beard brush. The bamboo handles are more sustainable and the bristles are much softer with a nicer feel and better lather! 
One of the very few exceptions to our 'Plastic Free' rule, our shaving brush is made with nylon bristles. The reasoning for this is that the only alternative available is animal hair (specifically badger), we figured, and we hope you agree, that for an item which will give you many years of use, a small amount of plastic is permissible in order to prevent the often inhumane farming and hunting of badgers for their hair.